On Wednesday evening, EU negotiator Barnier and his British counterpart Frost announced that they would resume negotiations. That happened after five days of arguing between London and Brussels. British Prime Minister Johnson said last Friday that Barnier was no longer welcome. He first demanded substantial concessions from the EU, otherwise, according to Johnson, it would be pointless.
Telephone calls between Frost and Barnier led to a restart of the negotiations on Wednesday. They started in March – without much success. The jointly drawn up 'principles for further negotiations' do not contain any substantive commitment from the EU. Barnier and Frost do state that the talks are now being 'intensified' (both parties have been saying this since June) and that it is now about the 'final phase' of the negotiations. The EU team is leaving for London tomorrow.
Continue fishing undisturbed
Two things divide the EU and the UK. The first is the access of European fishermen (mainly French, Dutch, Belgian and Danish) to the British fishing waters from January 1, 2021. On that day the transition phase will end, in which everything remained more or less the same after the departure of the United Kingdom. from the EU on February 1 this year. The EU would prefer that European fishermen can continue to fish undisturbed, London wants to keep much more fish for itself.
The second explosive issue is that of fair competition. The United Kingdom would like to continue to export its goods to the EU countries without quotas and tariffs, almost half of British exports are destined for the European market. In exchange for such access, the EU is demanding that UK companies continue to follow the same state aid, environmental and social standards rules to avoid distortions of competition. London thinks that this is an infringement of British sovereignty.
Barnier and Frost emphasize that "nothing has been decided until an agreement has been reached on everything." Last week, the European government leaders announced that they are prepared to make concessions. French President Macron acknowledged that French fishermen will get less from British waters. Chancellor Merkel said that "everyone, including the EU" will have to move.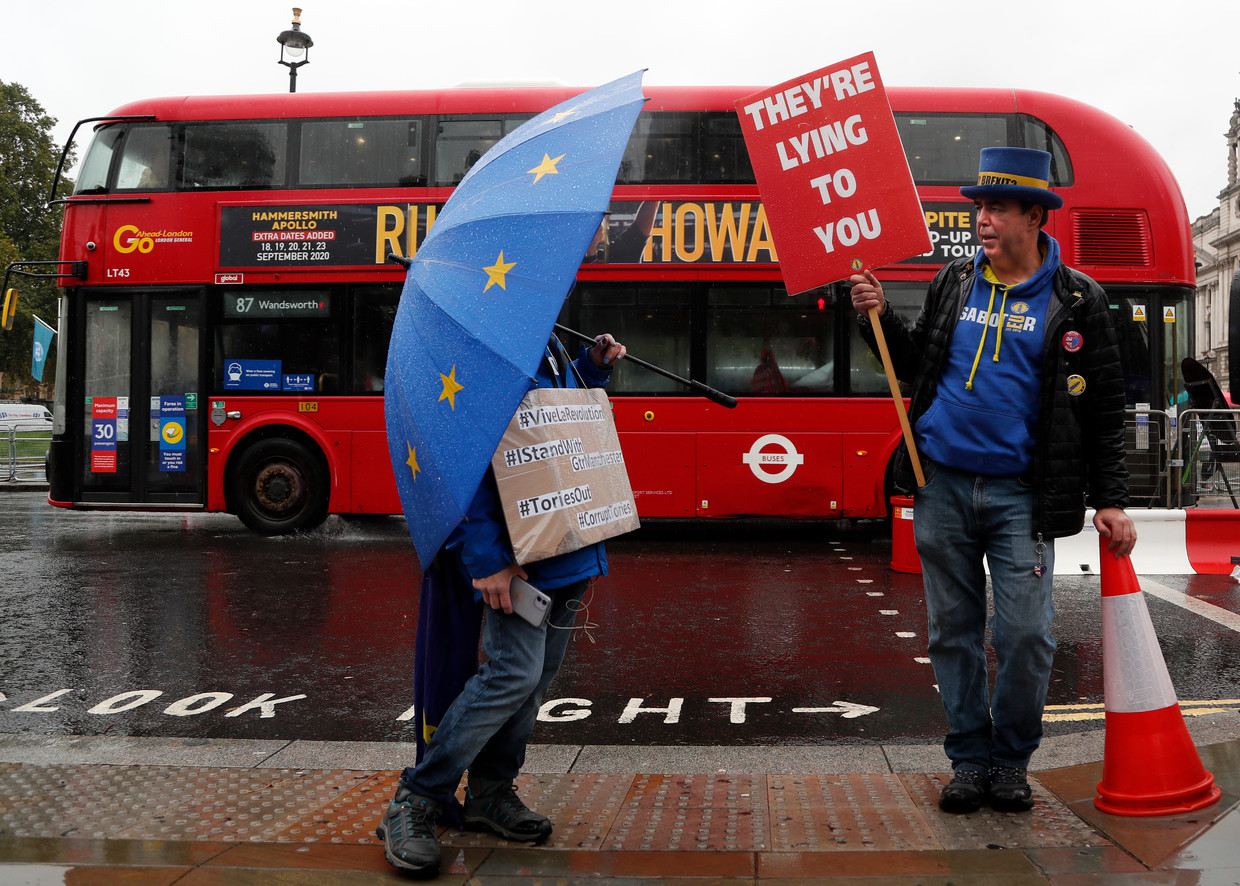 Closed negotiations
The negotiations will take place in great privacy in the coming weeks. A small team of European and UK officials and lawyers is closely monitoring the progress of the negotiations. A possible trade deal between the EU and the United Kingdom could become one of the largest and far-reaching trade deals in the world. The Member States, the UK Parliament and the European Parliament must give their consent. For the agreement to take effect on January 1, the negotiators must be ready by mid-November at the latest.