Human rights activist Lin Hsinyi found a like too casual, so she spent her Sunday off at a #MilkTeaAlliance demonstration near the Thai consulate in the Taiwanese capital of Taipei. "Suppose something goes wrong and someone needs legal aid," said Lin, a 37-year veteran of the Taiwanese activist world.
To her surprise, she was not alone. 'That's because of that hashtag. Taiwanese know Thailand primarily as a vacation destination, but now #MilkTeaAlliance is highlighting universal democratic values. They are under pressure in Thailand, but also in Hong Kong and Taiwan, "she says on the phone.
Born on Twitter at the beginning of this year and now rapidly integrating, #MilkTeaAlliance has the potential to unite freedom-loving Asians from New Delhi to Manila, cutting across language and cultural differences. #MilkTeaAlliance kicked off a Thai-Chinese internet feud over Hong Kong, in which the Chinese '50 cent party ', so called because members receive a small fee per patriotic message, lost to the Thai Twitter army.
Thai are more playful than the dogged Chinese trolls. #MilkTeaAlliance is named after South East Asian fondness for sweet milk tea, while the Chinese traditionally do not dilute their brew. With adorable cartoons and wry humor, the hashtag is a keeper that pops up with every wave of Thai protest.
Hidden complaint
In Thailand, solidarity with the Hong Kong democratization movement is a covert complaint about its own government, which Thai activists say becomes more authoritarian the closer the government gets against China. The Chinese embassy found the Thai 'online noise' over milk tea worthy of repercussion, which drew #MilkTeaAlliance even more attention.
Akrawat Siripattanachock (27), a Thai economics student in Taipei, says China is interfering with Thai politics behind the scenes. "We have to stop the Chinese communists, not only in the region, but all over the world." The anti-Chinese undertone of the milk tea movement resonates throughout Asia, fueled by greatly increased Chinese influence, with the less democratic heads of government always being Beijing's favorites.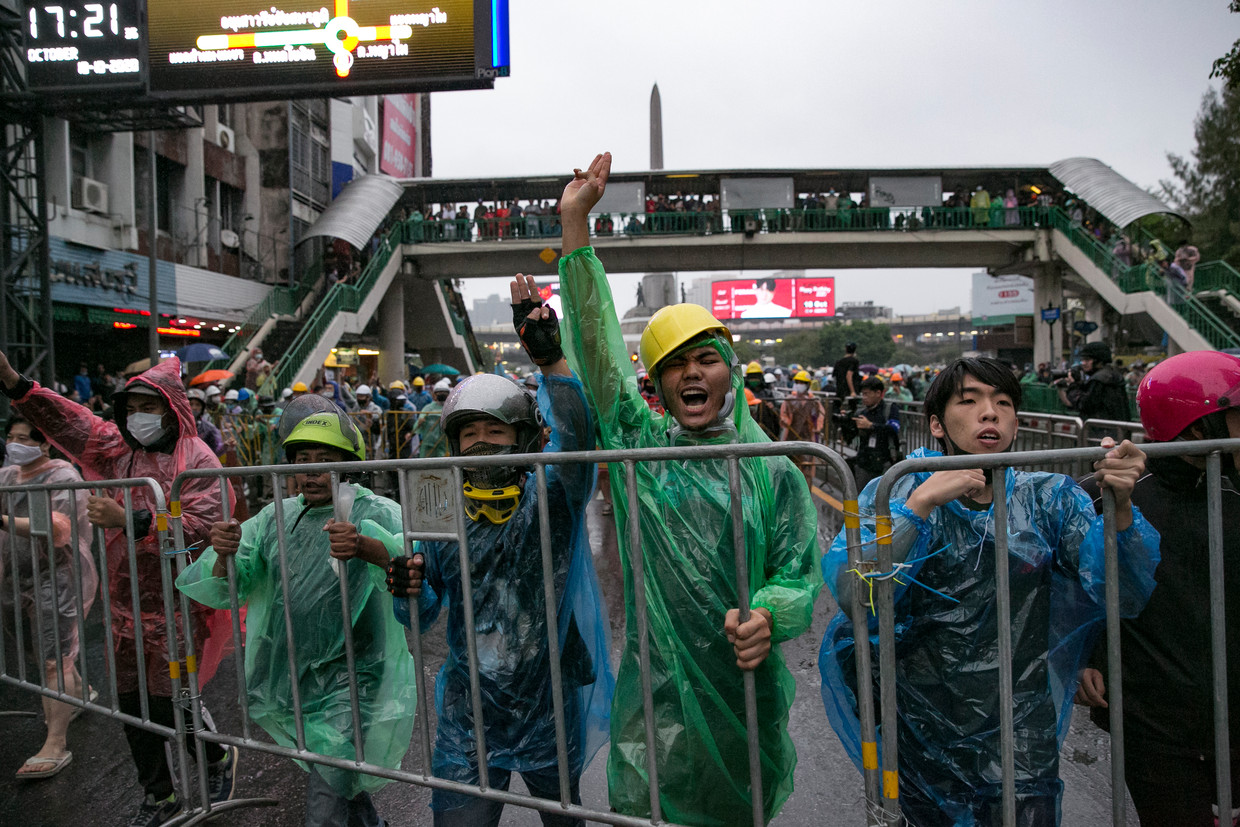 Not entirely coincidentally, China delighted the beleaguered Thai Prime Minister Prayuth Chan-o-cha last week with a variety of Chinese economic cooperation projects. Meanwhile, Beijing is ignoring the #MilkTeaAlliance as demonstratively as possible, hoping that silence will prevent the fledgling Asian democratic monster alliance from also penetrating mainland China.
According to Lin in Taipei, all oppressed minorities within China's borders are eager to rally under the hashtag. 'I work with groups that China calls' the five kinds of poisons': in addition to Taiwan and Hong Kong groups, they are Mongol, Tibetan and Uyghur independence activists. The People's Republic is afraid of independent networks that bring together diverse groups against the common opponent. '
Moral support
Previously, these contacts have remained modest, also because each group fears that attention for the other will be at the expense of their own cause, says Simon Cheng, a Hong Kong activist in London. The Thai movement has a different target, but it serves the same cause: democracy. When international politics gets tired of the Hong Kong issue, we will keep our cause on the agenda through #MilkTeaAlliance through moral support to Thai protesters. '
For example, a hashtag feeds a pan-Asian 'multi-alliance' against authoritarian regimes, usually synonymous with the People's Republic of China in this region. Asian activists see #MilkTeaAlliance emerging as a global movement, just as big, international and influential as #Metoo and #BLM. "Old-fashioned NGOs don't reach that many people," Akrawat says.
'The language and cultural differences alone, which start online. Taiwanese are less on Twitter than Thai, but with this hashtag anti-authoritarian protest movements find each other. ' When Thai internet censorship censored a petition from the democratization movement, Hong Kong activists kept the signature campaign alive. When spreading activist news in Hong Kong is too dangerous, Thai milk tea youngsters are responsible for retweets. "When the Communist Party bully Taiwan, #MilkTeaAlliance mobilizes support worldwide," Akrawat said.
Sweet milk and democracy
The hashtag mobilizes lovers of sweet milk tea and universal democratic values. It is soft power that transcends all borders, 'says protest leader Tattep Ruangprapaikitseree (23), aka Furious Ford from the Thai capital Bangkok. His day is tense. The Thai judge put the first online television station on black on Tuesday due to reports about the demonstrations, the encrypted communication app Telegram faces the same fate.
Prime Minister Prayuth, who must resign if it is up to the protesters, is pushing all discussions ahead of him to a parliament session sometime next week. By then, activists will undoubtedly have disappeared to the police cell: Ford was arrested on Friday, but for protest leaders who are released on bail, according to human rights lawyers, new arrest warrants are usually already ready.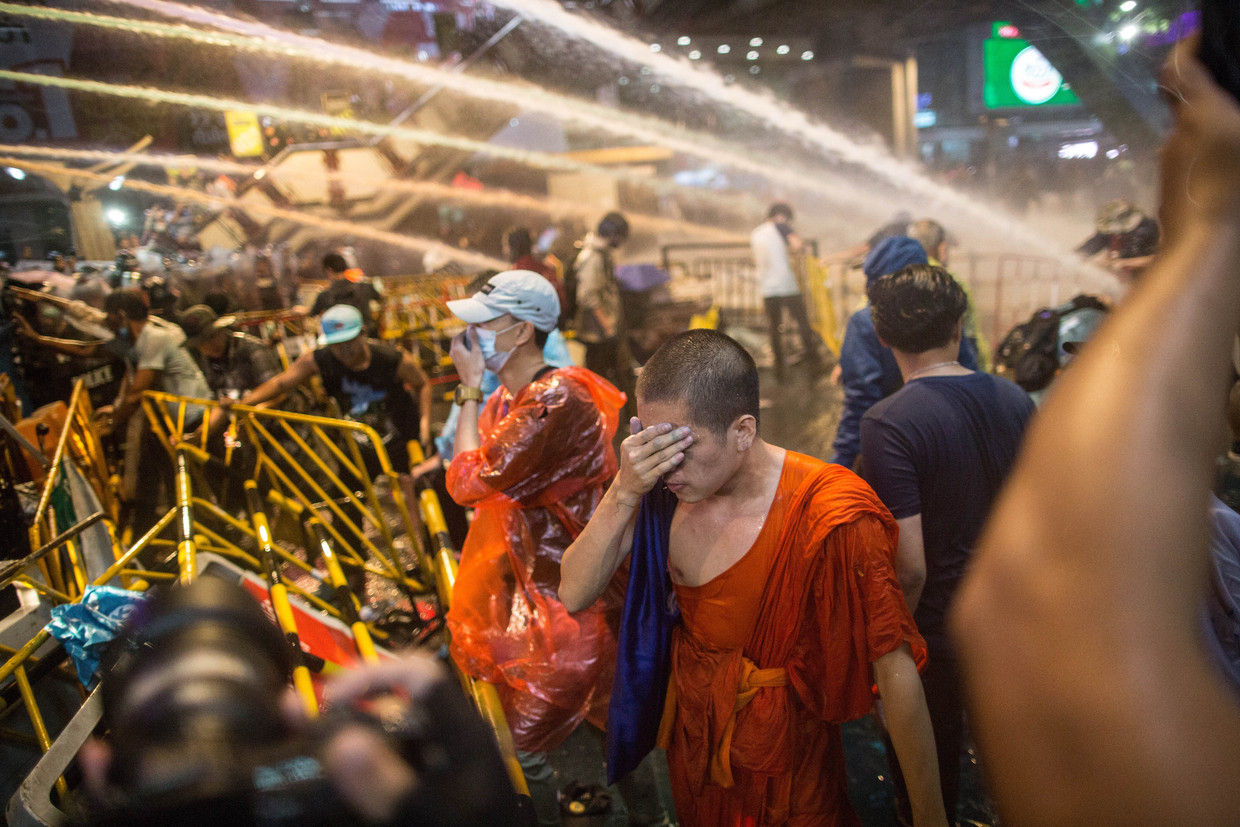 Unknown kindred spirits
As the repression grows grimmer, Ford is overjoyed that a Hong Kong group of unknown kindred spirits are translating day and night into Cantonese what goes online under the milk tea hashtag in Thai. 'They distribute everything for us and that produces 10,000 new followers per day. Such a hashtag is a key to doors that you do not know existed, 'says Ford. After contact via #MilkTeaAlliance, organizing support begins, through retweets or megaphone collections.
When Ford looks out the window on the phone and sees secret police hanging around, he hastily shuts down. "The hashtag offers no protection against that, except that the world hears through #MilkTeaAlliance that we are in danger."
read more
Eccentric Thai monarch is a goldmine for the tabloid press and a nightmare for his subjects
The Thai king stays more often in his German villa than in his palace in Bangkok. But wherever he is, he attracts attention through scandals and eccentric behavior. He gave his dog the rank of marshal.
Thai government wants to ban secure messaging app Telegram due to ongoing protests
Due to ongoing protests by young protesters against the current regime, the Thai government has ordered ISPs to block the secure messaging app Telegram. The assignment can be seen in a leaked document that has been circulated on social media, British news site BBC reports.