Since October, Aleksandr Bortnikov, the director of the Russian state security service FSB, has no longer entered Europe. His European bank balances, should he have any, are frozen. For example, the European Union has punished Bortnikov for his role in the poisoning of opposition leader Alexei Navalny.
It is not known what Bortnikov thinks about this. That there are now almost 150 Russians on the European sanctions list, without President Putin having softened his policy in the slightest.
When a country violates human rights or flouts democracy, from Belarus to Myanmar, calls for sanctions are invariably heard. On Monday, the European Union's foreign ministers announced that they will again put Russians on the sanction list for their involvement in the prosecution of Navalny. According to diplomats in Brussels, these are four senior Russian officials.
But how effective is the sanction weapon?

"It's more of a motion of censure: these people do not belong in our community of values," said Bob Deen, coordinator of the Clingendael Russia and Eastern Europe Center. "Russia has long since taken countermeasures. Since 2016, Russian government officials are no longer allowed to have bank accounts in the West. Some Russians find it annoying that they are no longer allowed to travel to the West, for example to receive medical care or because their children are studying at a Western university. But there are also Russians who show off their status on a sanctions list. When CEO Aleksej Miller of gas company Gazprom was put on an American list in 2018, he said: hey, finally. I was already starting to worry: did the West think I was so unimportant? A place on the sanction list is given a kind of geuzen status. '
With sanctions you can help the opposition.

The opposition also expects the EU to take a stand and has drawn up a list of names for the sanctions list. But if you take sanctions against individual Russians because the opposition asks for it, you reinforce the image that Russia conveys: Europe is getting involved in a domestic issue.
'Russia is making a cost-benefit analysis. Navalny and his supporters are being treated harshly because they are seen as a threat to the regime. That will not change because the EU is putting a few extra people on a sanction list. Such sanctions don't hurt enough for that. '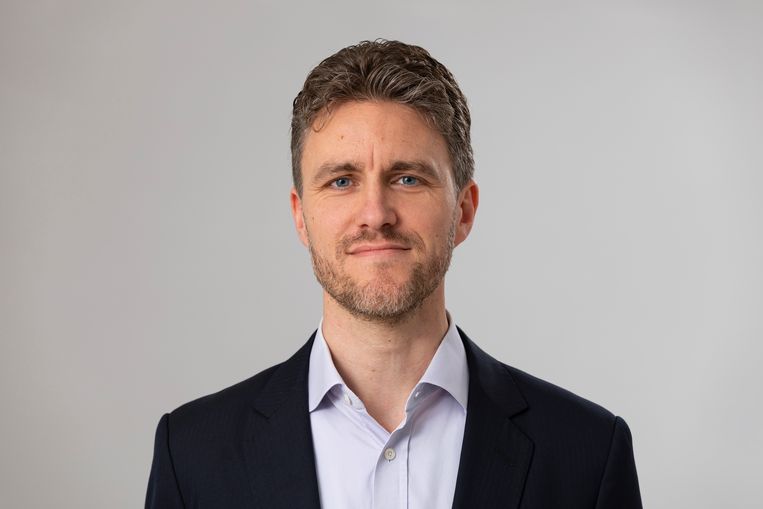 There are also sanctions that are not directed against individuals, but against Russia as a whole. Do they hurt more?

'You can hit Russia hard with that. Still, we are always reluctant to do so. First, it costs us money ourselves. Secondly, you thereby touch the population, while you try to support them. Following the annexation of Crimea and the conflict in Donbas in 2014, the EU adopted sectoral sanctions that really hurt Russia, including in the areas of defense, technology and the financial sector. As a counter-sanction, Russia restricted imports of agricultural products, which fell from 35 to 20 billion euros per year between 2013 and 2016. This was at the expense of our farmers, while Russian citizens lost 20 percent more for their food. These sanctions have not led to a different policy either. The interests are too great for that: Russia sees a truly independent Ukraine, which is seeking rapprochement with the West and may even become a member of NATO, as a threat to its national security. '
Often harsh sanctions are ineffective because those in power blame the foreign enemy for all the misery. You can also see that in Venezuela or Iran.

One of the clearest examples is Cuba. The US took some of the toughest sanctions in history, on an island just off the US coast. Still, Castro's regime was able to survive, because he said that if the enemy had not imposed sanctions, our prosperity would have been much greater.
Deen worked for the Organization for Cooperation and Security in Europe for a long time. As a member of the delegation he accompanied the Russian Foreign Minister Lavrov. "That's a devious fox who has been a minister for a long time and has devoured a lot of diplomats," he says. A few weeks ago, it was the turn of Josep Borrell, the EU's foreign chief. On his visit to Moscow he made a weak impression, but he also faced a difficult task. Le Monde described Borrell as "the little telegraph operator" spreading Europe's pious words around the world, while the 27 member states behind him are engaged in their own conflict of interest.
Poland, Sweden and the Baltic states feel the threat from Russia and are in favor of a hard line. France and southern Europe are much less aware of this threat and have major interests in the Mediterranean region, where Russia plays a major role, especially in Syria and Libya. That is why they want to keep talking to Russia. And then there are the economic interests, which are especially important in Germany. On average, 45 percent of Russia's federal budget comes from oil and gas exports. Much of this goes to the EU.
Then doesn't Europe have a good pressure tool with the threat to stop the construction of the Nord Stream 2 gas pipeline?

'That would hit Russia very hard. But Germany needs gas because it wants to reduce its dependence on nuclear energy. They can get that gas from the Russians or the Americans, but American gas is much more expensive. The Netherlands also needs Russian gas, because the fields in Groningen are being closed. The House of Representatives recently hated our dependence on Russian gas. But when push came to shove, no motion was filed calling on Germany to discontinue the construction of Nord Stream 2. Everyone realized: this is a sanction that will also hit us hard. '
If sanctions have so little effect, does it make sense to take them?

'We can say: those sanctions are not strong enough, but we don't have that many other means of pressure. It is almost a moral duty we feel to do something anyway. '