The Juniors will face Young France in the quarterfinals of the European under-21 championship. The match will be played in Budapest in exactly two months, on Monday 31 May.
The Juniors qualified on Tuesday as the group winner for the knockout phase of the tournament in Hungary and Slovenia. The team of national coach Erwin van de Looi knew that it would be linked to the number two of group C.
The decision was made in that group on Wednesday evening. Denmark won 3-0 against Russia and therefore finished at the top with the maximum score of nine points. France (six points) secured second place by beating Iceland 2-0.
On behalf of France, the score was opened by Mattéo Guendouzi, who is leased by Arsenal to Hertha BSC. The second goal came in the name of Celtic striker Odsonne Edouard. Most players from the selection of France play at the highest level in their own country.
The Dutch Juniors were stuck in a 1-1 draw against both Romania and Germany in the group stage. The group stage ended on Tuesday with a resounding 6-1 victory over Hungary, which has already been eliminated. The knockout phase of the tournament will take place from May 31 to June 6.
Young France qualified for the quarter-finals by beating Iceland.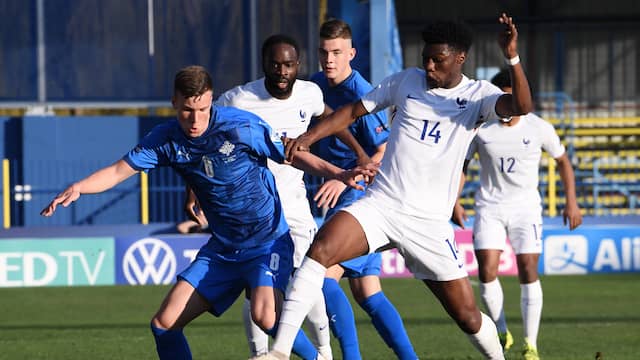 .