Real Madrid has qualified for the semi-finals of the Champions League on Wednesday at the expense of Liverpool. The Spaniards kept the English 0-0 in the return of the quarterfinals at Anfield.
Real had won the first leg 3-1 last week. Liverpool did have some chances in the second game, but Real was never seriously endangered, partly due to a strong performance by Thibaut Courtois.
The Real players bus was pelted by a group of Liverpool supporters upon arrival at the stadium. The vehicle was damaged, but no one was injured.
Real, with thirteen titles record holder in the Champions League, will take on Chelsea in the semi-finals later this month. The other semi-final battle is between Paris Saint-Germain and Manchester City.
Liverpool manager Jürgen Klopp argues with referee Björn Kuipers.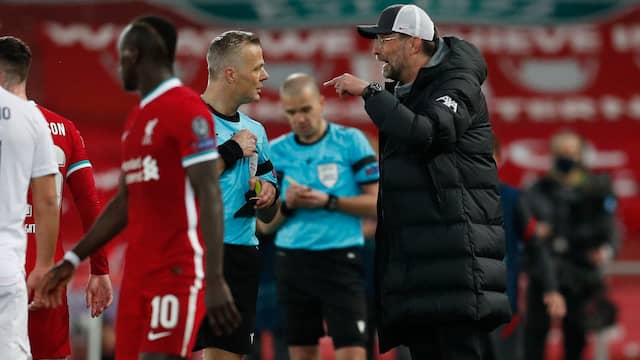 Liverpool immediately gets great opportunities
With Georginio Wijnaldum in the starting line-up and without Virgil van Dijk, Liverpool went on the hunt for goals from the start. The home club had two good chances within ten minutes, but Courtois saved well on shots from Mohamed Salah and James Milner.
After that, the storm from Liverpool died down and Real could take over the initiative. After twenty minutes, the visitors almost made for an even more comfortable situation, but a diverted attempt by Karim Benzema hit the post.
Liverpool started again just before half-time and were again close to 1-0 twice. First Salah shot wildly after a nice pass from Wijnaldum and a minute later Wijnaldum did the same after good work from Trent Alexander-Arnold.
Mohamed Salah closes his eyes in disappointment after the elimination of Liverpool.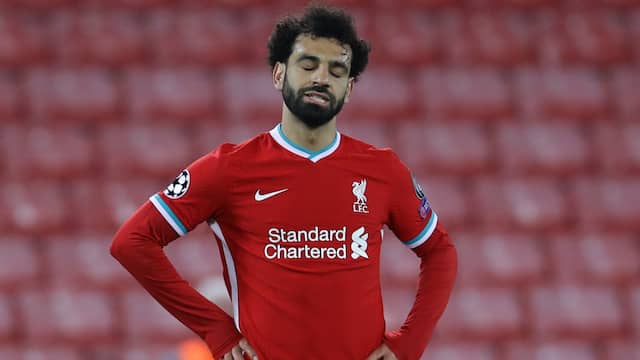 Liverpool is not giving up yet
In the second half, the game image remained intact. Liverpool did not give up yet and immediately created another good opportunity, but again Courtois stood in the way with a shot from close by from Roberto Firmino.
Real relied on the reliability of the defense and lurked mainly on the counter. Halfway through the second half, that just did not result in the 0-1, because Alisson was attentive to a deep pass on Vinícius Júnior.
Liverpool tried once more in the final phase, but the team also lacked luck. Salah and Firmino saw their bets blocked at the last minute, leaving no revenge for the lost 2018 final.
View the results and the program in the Champions League
.