Tim Krul has refused to report to the Orange squad as an extra keeper this week to experiment with penalty kicks. The keeper of Norwich City therefore no longer has to count on a place in the World Cup selection, national coach Louis van Gaal said on Wednesday.
Statistically, Krul is one of the best Dutch goalkeepers when it comes to stopping penalties. Yet it is Justin Bijlow and Kjell Scherpen who report as extra keepers in Zeist for this international match.
The two train scientifically on penalties together with Jasper Cillessen, Remko Pasveer, Andries Noppert and Mark Freken, who have been selected for the Orange squad. Former volleyball national coach Peter Murphy has a role in this.
"Tim called me to say that he is suitable for that. I can imagine something with that. I thought it was a shame, because I also know his figures," said Van Gaal on Wednesday at his press conference in preparation for the Nations League game. with Poland.
When the national coach was then asked whether Krul still has a chance of a place in the World Cup selection, he was clear. "No. That is the consequence of his decision."
Eight years ago, Tim Krul helped the Dutch national team to the semi-finals of the World Cup with two stopped penalties.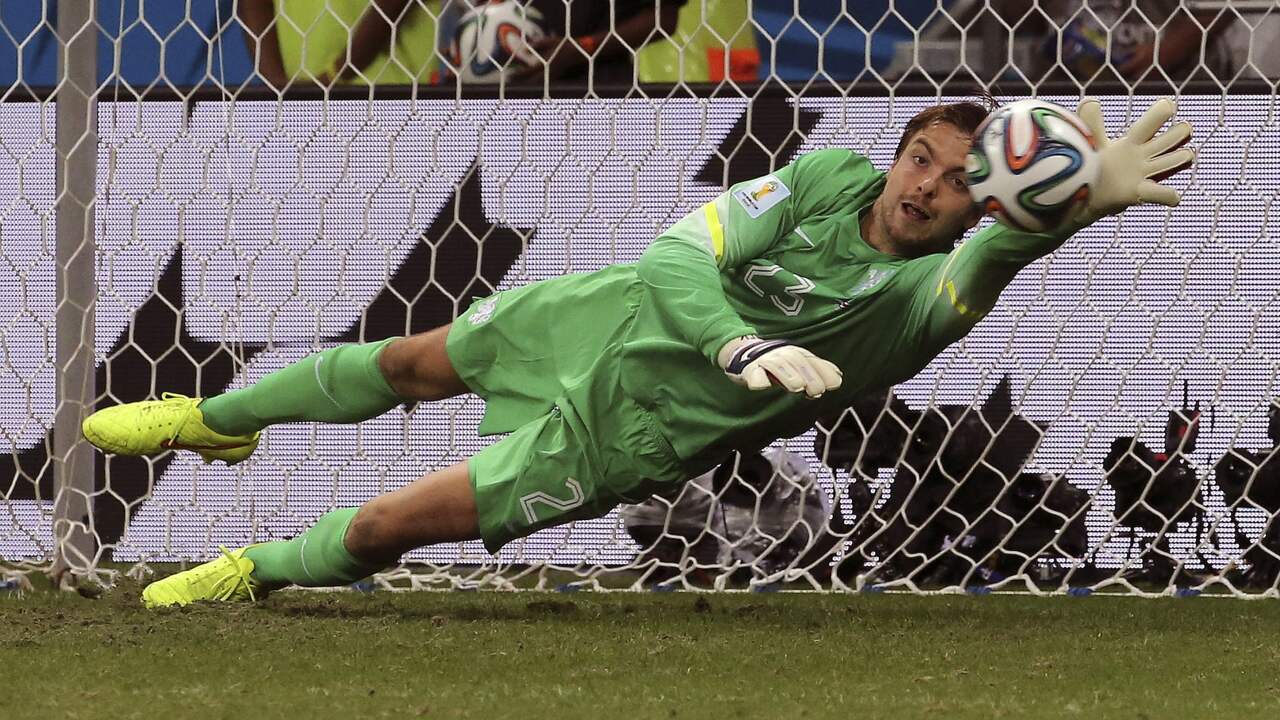 Krul was the hero of Orange in 2014
Krul was still the penalty hero of Orange in 2014. Van Gaal had him come in especially for the penalty shootout in the quarterfinals of the World Cup against Costa Rica, after which the Hagenaar stopped two bets. The Netherlands therefore reached the semi-finals.
The last international match of 34-year-old Krul dates from June 2 last year, when he was under the bar during a friendly against Scotland. In total he wore the Orange shirt fifteen times. As a reserve keeper, in addition to the 2014 World Cup, he attended the 2012 and 2021 European Championships.
The Dutch national team is currently preparing for the Nations League match with Poland, which will be played in Warsaw on Thursday (kick-off: 8.45 pm). The group stage of the country tournament will end on Sunday against Belgium.
.