This is evident from the KNMG position End-of-life decisions that comes out on Wednesday. Previously, the KNMG's standards were stricter than the law. Until now, the position of the doctors' organization has always been: no communication, no euthanasia.
According to the new professional standards, a doctor must still try to talk to the patient about his or her wish for euthanasia. 'You have a best-efforts obligation to communicate', says KNMG chairman René Héman. "But sometimes that doesn't work."
In addition, 'in exceptional situations' doctors may also administer sedatives to a severely demented patient in advance without communicating about this, if they estimate that the patient is becoming aggressive or restless. 'This is normal medical practice', says Héman. 'If a doctor deems it necessary, he can perform this. If someone is tense before an operation, he can also be given a tablet.' However, according to the KNMG, the doctor should always try to talk to the patient.
The doctors' organization is adjusting its standards after the Supreme Court ruling in 2020, in which the judge explicitly stated that this way of acting falls within the euthanasia law. In the past, doctors who wanted to perform euthanasia for severely demented patients were sometimes in uncertainty because professional standards did not correspond to the law, according to conversations from de Volkskrant with doctors. They felt vulnerable because they could be dealt with by disciplinary action.
Controversial

The new standards are controversial among some of the doctors. Unrest arose in 2017 after the so-called 'coffee euthanasia': a geriatric specialist had put a sleeping aid in the coffee of her deeply demented patient just before the euthanasia. A group of doctors then started the 'Don't secretly with dementia' campaign and placed a full-page advertisement in NRC. In it, they stated that they did not want to give a lethal injection "to someone who cannot confirm that he wants to die." The doctor in question, Marinou Arends, was later prosecuted and charged with murder by the judiciary. However, the judge made short work of the allegations. The Supreme Court also ruled that it had acted correctly.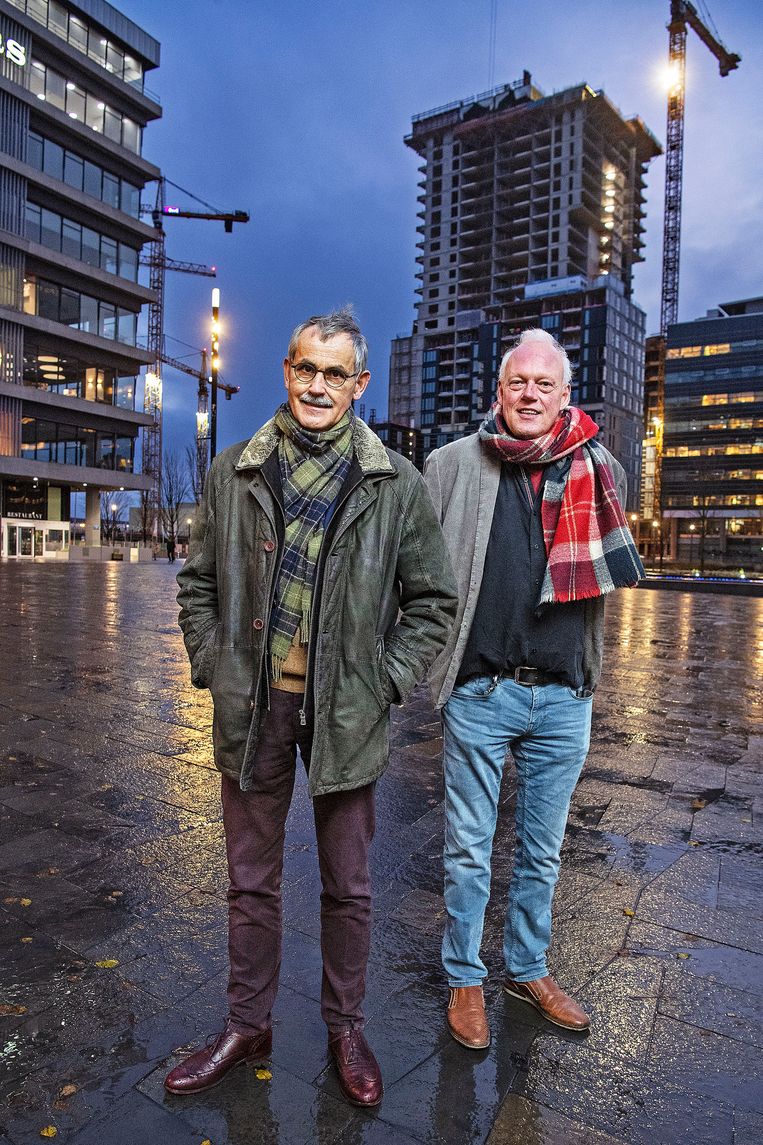 It took the KNMG three years to change its position. Several groups of doctors, patients and the Public Prosecution Service were consulted for this. 'This has been complicated,' admits Héman. 'It has sparked discussion. But these standards are supported by the profession.' According to him, the doctors of the advertisement have also been spoken to.
'It is important for doctors to have backing', says Héman. 'Euthanasia is emotionally very taxing. Few doctors are willing to perform euthanasia in advanced dementia. And that number is getting smaller. The pressure on them is increasing.'
As a result of the discussions with the elderly, the KNMG says that it will also start talking with civil-law notaries again. For example, it turned out that the elderly sometimes think that their euthanasia has been 'arranged' if they have recorded their wishes in a living will with the notary. 'That's impossible,' says Héman. "You always have to see a doctor." Under the new guidelines, doctors may 'consider' not granting a euthanasia request if it has never been discussed with a doctor.
More grip

Geriatric medicine specialist Kees van Gelder, who has performed euthanasia for patients with advanced dementia several times in his career, is pleased with the new guidelines. "This was necessary," he says. 'The law was crystal clear, but the doctors involved in this needed more guidance on the content of their professional organization. These guidelines are a clear signal to doctors: this is not a swamp. This is allowed.'
The process to euthanasia in advanced dementia sometimes takes six months, he says. 'I try to talk to everyone and I want everyone to think along. It touches me as a doctor when I see a patient who is so lost in his thinking that he suffers very deeply. As a doctor you try to do everything to ease that suffering. But if that doesn't work, we should try to arrange it for the patient the way he wanted it.'
Euthanasia in advanced dementia occurs only a few times each year. Van Gelder expects that the number of euthanasia requests based on advance directives will increase. 'Some family members are very proactive about that. Sometimes they come with the advance directive at the first meeting. I understand that.'
An important requirement for euthanasia in advanced dementia is that the patient suffers unbearably. This suffering sometimes disappears as the dementia progresses. 'The family often finds it disconcerting to see how their loved one has become, says Van Gelder. 'But that is their suffering. According to the law, euthanasia is not possible in such a situation. I also think that no doctor can bring himself to do it if a person is not suffering unbearably.'
Don't want to die anymore

A well-known example is D66 MP Machteld Versnel, says KNMG chairman Héman. 'She had recorded that she wanted euthanasia if she had to go to the nursing home. But as she sat there she said, 'Dead? No, I don't want to die at all.' She may not have been mentally competent at the time. But as a doctor you can no longer perform euthanasia at such a moment.'
Communicating with patients with dementia is complex and not always unambiguous, says Van Gelder. 'I had a patient with a written advance directive who continued to deteriorate in the nursing home. At first she thought she was a young pregnant woman. Then she came to the time when she was a young mother. At the same time, I saw that she was beginning to suffer unbearably, because she was losing control. But when I asked if she wanted to die, she said: no, I have to pick up the kids from school. In her world of thoughts she had no choice.' In the end, he performed euthanasia. It was judged as careful.
The KNMG also says it has an eye for doctors who think differently about this. 'The majority of doctors do not want to perform euthanasia in advanced dementia', says chairman Héman. 'There's room for that. Euthanasia is not an obligation.' A doctor does have a 'moral and professional responsibility' to refer if he does not want to, he says. A doctor must be clear: 'You cannot talk endlessly with someone and then say at the supreme moment: I never perform euthanasia.'