Roger Federer played the last game of his storied career on Friday on a historic night in London. The Swiss tennis icon lost on the first day of the Laver Cup together with Rafael Nadal to the Americans Frances Tiafoe and Jack Sock: 6-4, 6-7 (2) and 9-11.
The 41-year-old Federer waved off in a packed O2 Arena after an impressive career of almost 25 years. The former number one in the world has won twenty Grand Slam titles and 103 ATP tournaments in his career and will go down in the books as one of the best tennis players of all time.
Friday marked the first time Federer played an official game since his elimination in the quarter-finals of Wimbledon in 2021. 'King Roger' had long hoped to return to the highest level, but persistent injuries forced him to play in the Laver Cup to put an end to his sensational career.
Federer is also unable to play a singles match in London, so he ended his career with a doubles match. The Swiss already expressed his hope that he could form a duo with Nadal, his close friend and biggest rival throughout his career. Captain Björn Borg made that wish come true.
Nadal and Federer discuss strategy.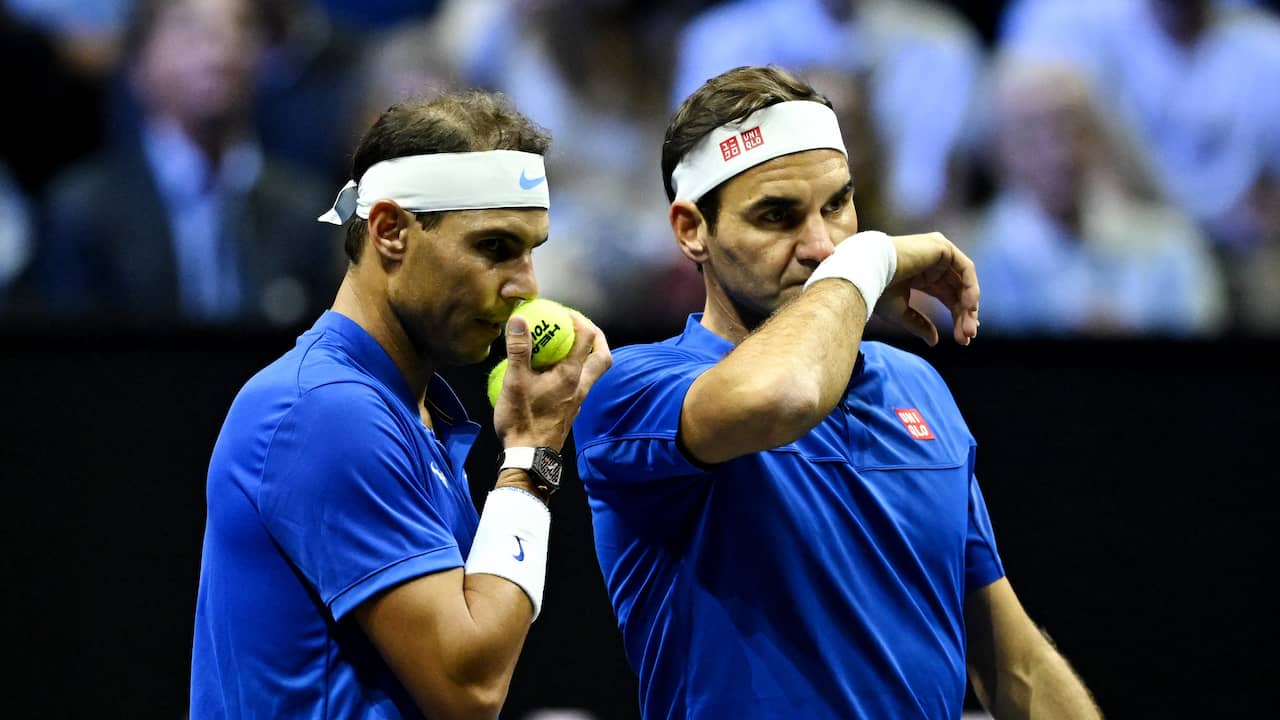 Federer and Nadal provide entertainment
Federer and Nadal regularly got the audience in the O2 Arena on the benches, where it was almost impossible to see that the Swiss had not been in action for more than a year. Certainly at the net Federer played like in his best days. In the first set, the tennis icons placed the decisive break with a 5-4 lead.
In the second act, the rallies and games got longer and longer. After breaks back and forth, a tiebreak had to bring the decision. In it, Team World ruled: 7-2. Federer and Nadal took a 3-0 lead in the all-deciding super tiebreak. However, Sock and Tiafoe showed resilience again and they tied the score in no time.
The duo also showed resilience when they cleared a match point at a 9-8 deficit, with Federer serving. The Americans then quickly put an end to the game and to the career of the legendary Swiss.
Federer's last entrance to a tennis match.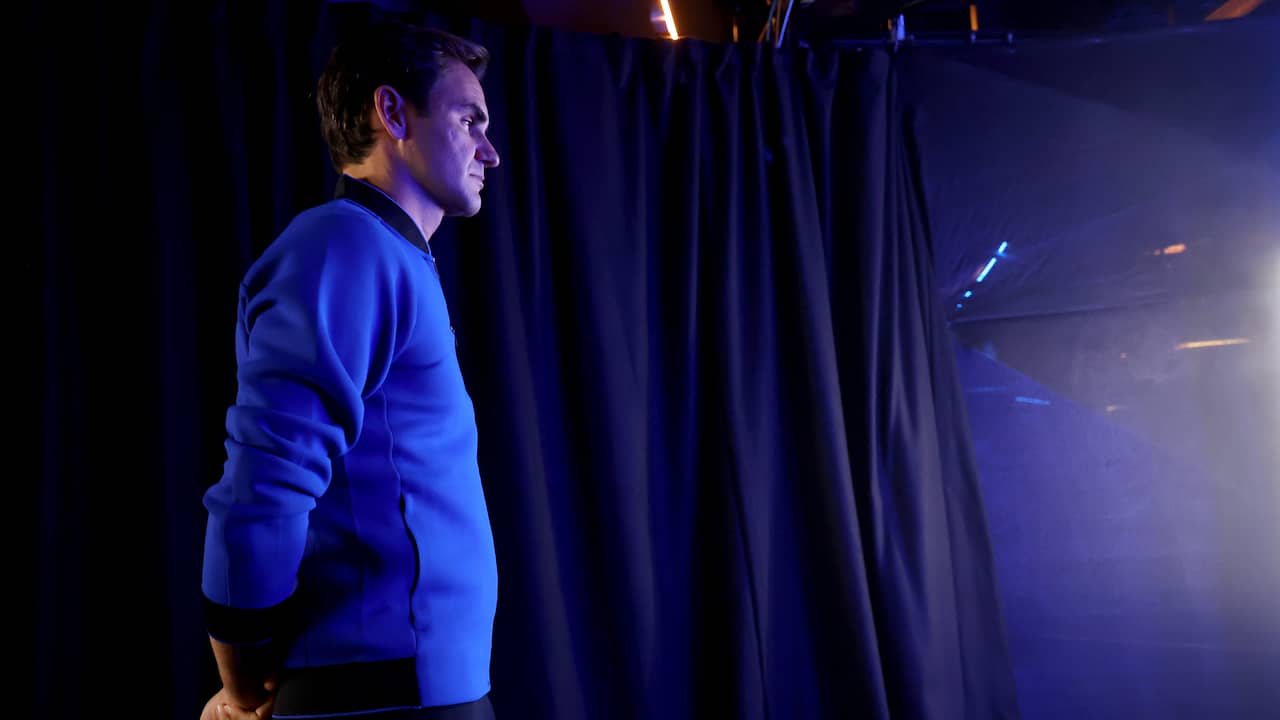 Team Europe and Team World in balance
Federer and Nadal's doubles match was the fourth game on the first day of the Laver Cup, after three matches in singles. After the singles, Team Europe led 2-1: Casper Ruud dealt with Sock, Stéfanos Tsitsipás beat Diego Schwartzman and Alex De Minaur gave Team World the first point by beating Andy Murray. Due to the win in the doubles of Sock and Tiafoe, it is now tied: 2-2.
The fifth edition of the Laver Cup will last until Sunday. Team World has never won the ATP tournament.
.