Although Nick Kyrgios behaved much better on Monday during his fourth round match at Wimbledon than in his previous match, the flamboyant Australian caused another riot. He did not follow the dress code.
Kyrgios wore red shoes both entering and exiting the track. In addition, after his win over Brandon Nakashima, he donned a red cap for the short interview on the track. That is against the rules: tennis players at Wimbledon are traditionally expected to wear only white clothing.
"Because I do what I want," Kyrgios replied after being asked later in the press conference why he was doing that. "No, I'm not above the rules. I just love those shoes. I'll wear white shoes again tomorrow."
Violation of the dress code will most likely result in a (new) fine for Kyrgios. The number forty in the world was already fined twice during the tournament for a total of more than 13,000 euros.
After his first round match, the Wimbledon organization decided to punish Kyrgios for spitting at a fan. After his much-discussed match against Stéfanos Tsitsipás in the third round – both players behaved very unsportsmanlike – he was sanctioned for swearing.
Nick Kyrgios often draws attention to himself through his behavior.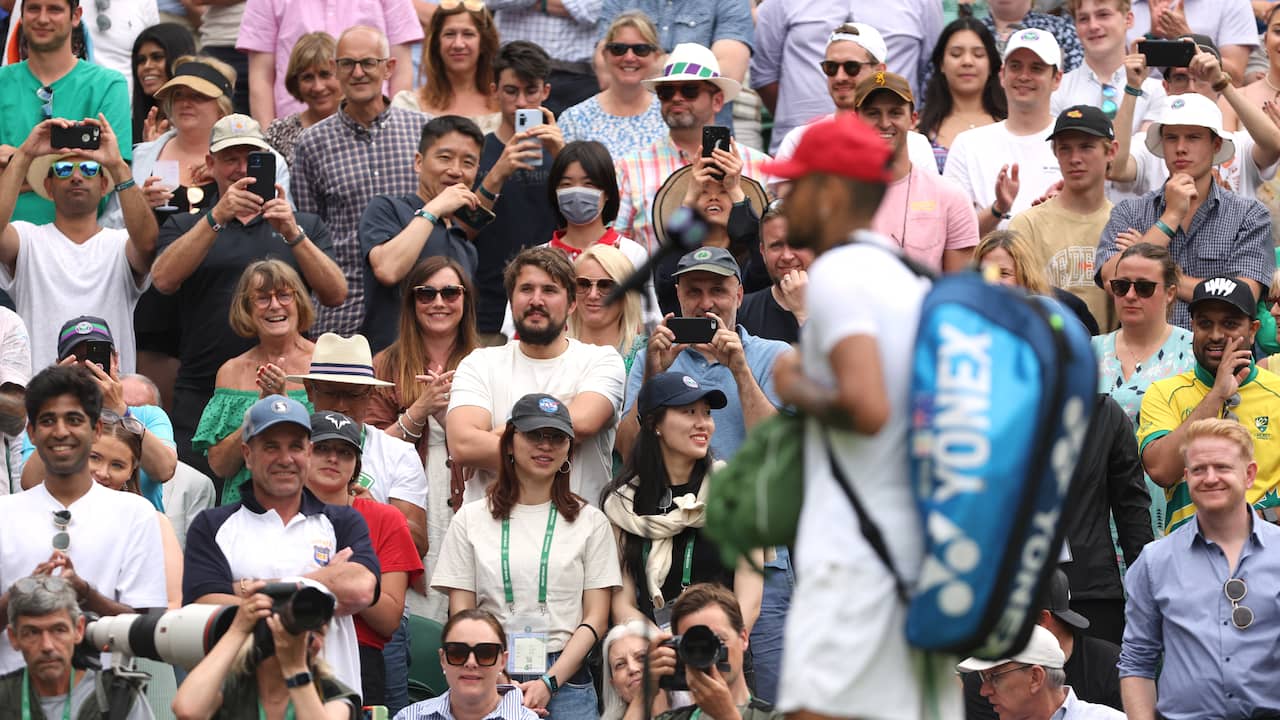 'He takes tennis to the lowest level'
The 27-year-old Kyrgios was predicted a great future in his younger days, but is actually best known for his antics on and off the track. His new series of incidents at Wimbledon has angered, among others, Pat Cash, the tournament winner of 1987.
"This is a circus. He has brought tennis to the lowest level," said the now 57-year-old Australian after the heated match between his compatriot Kyrgios and Tsitsipás.
Kyrgios, who defeated American Nakashima in five sets, is only in the quarterfinals of a Grand Slam tournament for the third time in his career. For a place in the last four he has to deal with Chilean Christian Garín.
†