Rafael Nadal is looking forward to the farewell match of his friend and former rival Roger Federer with heavy heart. The Spaniard, who will be doubles in the Laver Cup together with the Swiss on Friday evening, looked back on his famous battle with 'King Roger' on Thursday.
"We had a friendly rivalry. It wasn't always easy, because we played for such important titles in our careers. But we both understood that our personal connection was more important than some professional matters," Nadal said at his press conference at the O2 Arena on Thursday. in London.
The legendary rivalry between Federer and Nadal has been the pinnacle of tennis for the past two decades. The 41-year-old Swiss and the 36-year-old Spaniard faced each other forty times on the ATP Tour, including nine times in the final of a Grand Slam tournament. Nadal won 24 of those 40 encounters.
On Friday evening, the two tennis legends will once again be side by side on the court, when Federer will entertain the general public for the very last time. The Swiss, who is no longer physically able to play a singles match, already expressed his hope in advance that he could form a duo with Nadal in doubles.
Former rivals Rafael Nadal and Roger Federer form a duo in the Swiss's final game on Friday night.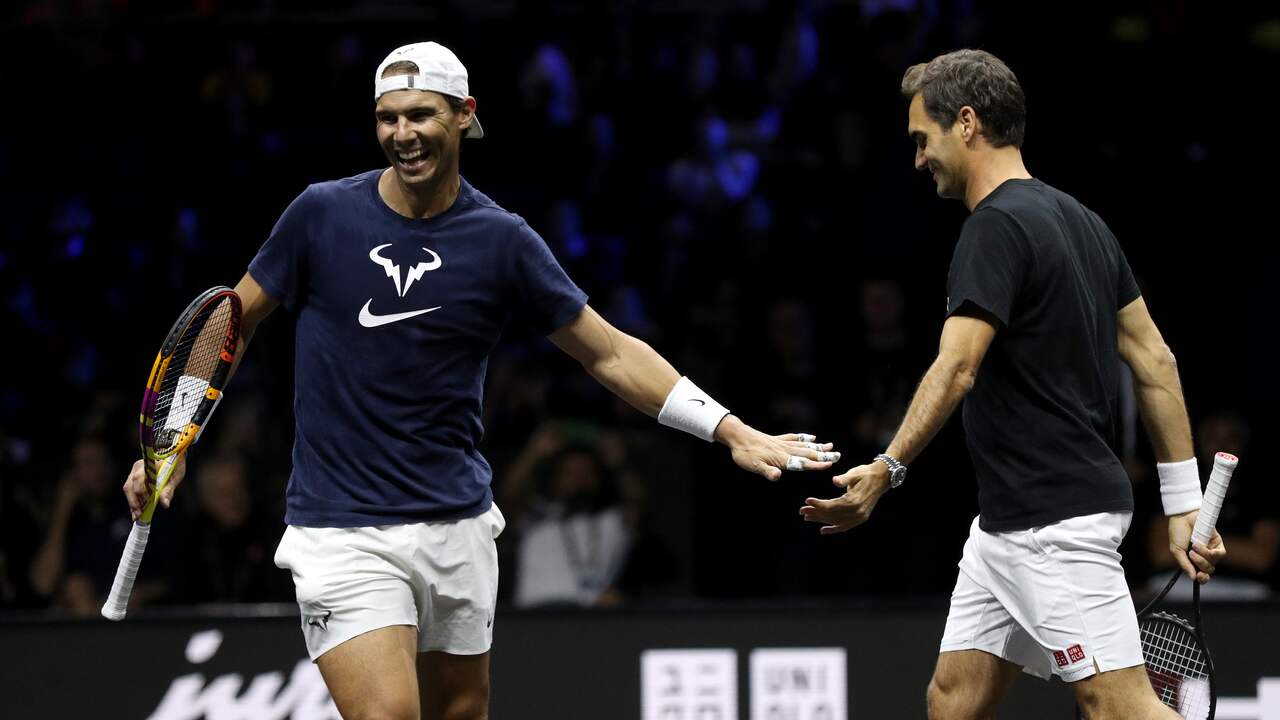 'We have enjoyed a long career'
Nadal thinks that Federer's latest trick will not only be an emotional affair for the main character. "Especially for Roger it will be difficult to deal with, but no doubt for me too. One of the most important, perhaps the most important player in my career will retire. To experience that moment is very difficult."
In contrast to Federer five years older, Nadal does not seem to allude to a tennis retirement despite structural pains. In fact, 'Rafa' showed to be in excellent form this season. He won the Australian Open, Roland Garros and the ATP tournaments in Melbourne and Acapulco.
His rival's tennis pension will change the feeling, Nadal thinks. "You still miss him in your head. Personally, I thought it was a tough day when he announced that he was ending his career. Fortunately, we have been able to enjoy a long successful career together."
Federer will take on Team World's Frances Tiafoe and Jack Sock in his final match with Nadal. It's the second party after 8pm in London.
.