Roberto Martínez thinks the red card he received on Thursday during Belgium-Wales (2-1) is very exaggerated. Due to his suspension, the national coach misses the final group match in the Nations League against the Orange on Sunday.
Martínez was penalized with a red card just before the end by Turkish referee Ali Palabiyik when he shielded the ball just as Wales was about to throw in a quick throw-in.
"I didn't think it was a red card. Yellow maybe, but never red. I just tried to slow down the game," Martínez told Brussels after the game. VTM.
The Spaniard was also pointed to another consequence by captain Eden Hazard. "He told me that in Belgium you have to pay for dinner with a red card," he said with a laugh. "I will do that."
Belgium led 2-0 at halftime. Martínez thought his team was less good after the break. "I am happy that we played it so well after the goal against. We can learn a lot from this for the next matches."
Martínez's place will be taken against the Orange squad on Sunday by assistant national coach Thierry Henry. The Netherlands is close to a place in the final round; even with a 0-3 defeat, our country is still the group winner.
Nations League group 4
1. Netherlands 5-13 (+7)

2. Belgium 5-10 (+4)

3. Poland 5-4 (-7)

4. Wales 5-1 (-4)
Belgium made the difference against Wales before half-time.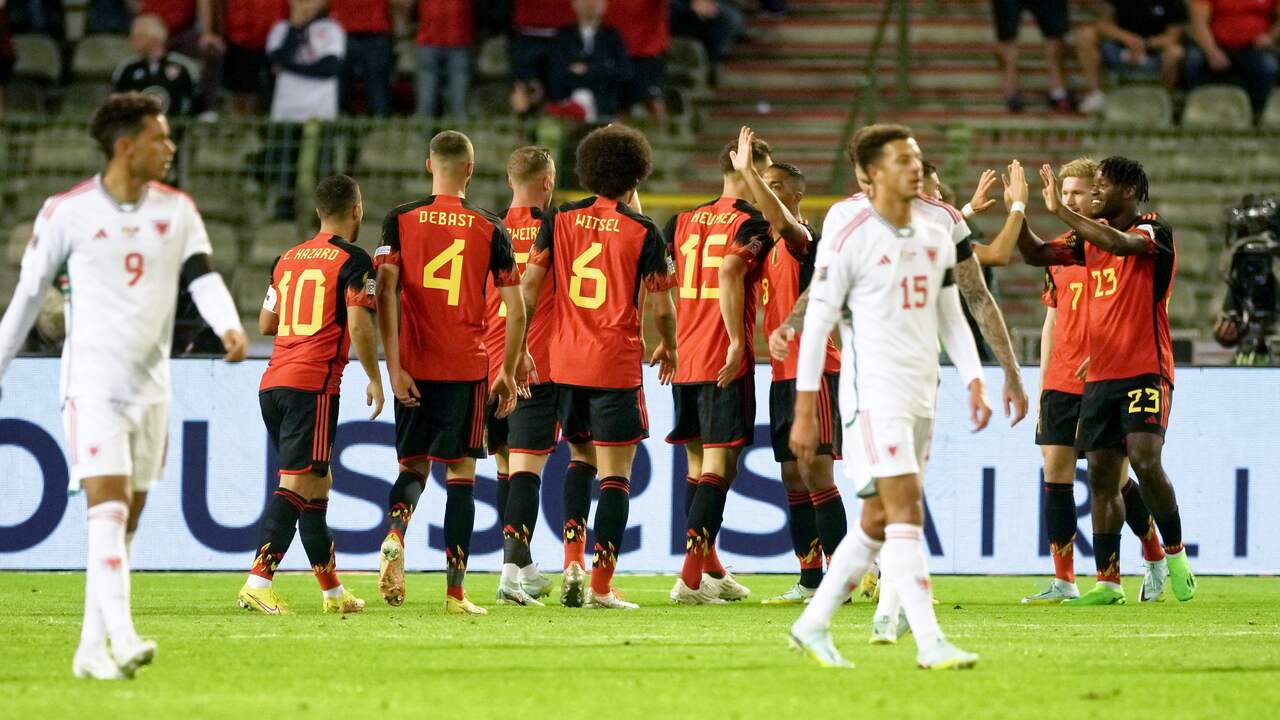 .