Player unions FIFPRO and VVCS are concerned about the increasing number of corona infections in the football world. The bubble that all clubs have created turns out not always to be watertight.
In the Netherlands, five league matches have been postponed due to multiple corona infections within a club. AZ and NAC Breda were hit hard last week and PSV missed six players on Sunday due to positive test results.
"We see the numbers rising. That is worrying," said Evgeniy Levchenko chairman of the Dutch trade union VVCS. "You can test football players, but you cannot place them outside society. However you turn it, the system is not watertight."
Professional football players are tested for the virus in the run-up to every game. Because the result of a PCR test takes more than 24 hours, it often happens that a positive player is still on the training field with his teammates before going into quarantine.
"There are a lot of question marks, we don't even know what tomorrow will bring," says Vincent Gouttebarge, head of medical affairs at the international trade union FIFPRO. "We are therefore going to work out different scenarios for the coming period, when the second wave really arrives."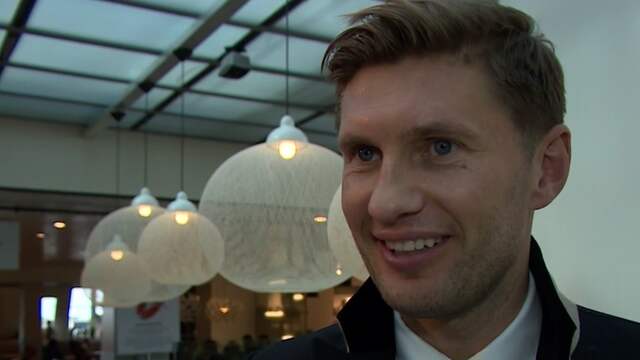 VVCS Chairman Evgeniy Levchenko. (Photo: Pro Shots)
Health comes first, but the industry must remain afloat
In imitation of amateur sport, also stopping professional competitions is currently not an issue. "But when clubs have to play games without their key players, that's also a bit of a competition distortion," said Levchenko.
It is a dilemma for all parties involved. On the one hand, the health of the players is paramount, on the other hand, the industry must be kept afloat. "For us it is especially important that the players are not in danger and that they cannot sustain any permanent injury," emphasizes Levchenko.
FIFPRO does not want friendly matches for the time being
If it is up to FIFPRO, the number of friendly international matches will be limited for the time being. "Travel is not recommended for nothing. It would therefore be better not to play certain friendly international matches", says Gouttebarge.
"These matches are very difficult for the clubs. They have invested to create their own bubble, but for international matches their players travel to various countries and continents. Those are precisely the moments when players can come into contact with COVID-19", said Gouttebarge.
The Orange squad will play an exhibition game against Spain on November 11 and will then face Bosnia and Herzegovina and Poland in the Nations League.
.