In order to be fully climate neutral by 2050, a whole new energy network is needed in the Netherlands, in addition to wind farms and solar energy. This requires enormous investments, according to a report by the Dutch grid operators that will be published on Thursday. 'We shouldn't have to wait ten years. We won't get there, 'explain two network operators and Gasunie.
It is February 2050. The Netherlands converted the last gas-fired power station a year earlier, so that it now runs on CO2-free green hydrogen. Most of the electricity comes from extensive wind farms in the North Sea and from endless solar fields on land and in the IJsselmeer. The time has finally come: the economy of BV The Netherlands is completely climate neutral.
A feat that has been worked hard on over the past thirty years. New power lines have appeared all over the country to transport all power from land and sea. This heats houses, and 'fuels' electric cars and trucks. The old gas network, through which Groningen gas flowed at the beginning of the century, has been converted into a widespread hydrogen network. Salt caverns in Groningen are used to store surplus hydrogen gas, as a winter stock when there is little sun and sometimes little wind, to run the handful of remaining power plants.
Mega operation

The Netherlands is climate neutral. How did we get there? Perhaps thanks to a report that appeared on Thursday, April 29, 2021. In this report, the regional grid operators, Tennet and Gasunie, outline what is needed to make the country CO over three decades.2-free.
Much is needed. A lot: 3.5 to 4.5 billion euros per year. Every year. Power grids must be reinforced, one in three streets must be opened and new high-voltage lines must be laid and ground stations built from the sea. The old gas network must be made suitable for hydrogen, an operation that takes years and costs hundreds of millions.
We know roughly what needs to be done to make the Netherlands climate neutral. But what exactly must be done is unclear. This is why this study was done, which sketches how the Netherlands can achieve the target by 2050 on the basis of four scenarios.
Politics and society determine which scenario is best, according to the CEO of Tennet (Manon van Beek), Gasunie (Han Fennema) and Stedin (Marc van der Linden). 'But we have to get started now. Otherwise it will not work. '
The to-do list is almost endless: more and thicker power cables, a national hydrogen network, storage of hydrogen in salt caverns, storage of CO2. There is a lack of space, a lack of staff. Many billions are needed and everything must also be much faster than now. Anyone reading the report would be almost despondent.

Fennema (Gasunie): 'If you are skeptical about the energy transition, you should not work in this sector. Indeed, an incredible amount has to be done. But it is possible. '
Van Beek (Tennet): 'There are indeed major bottlenecks. But if we wait longer, they get bigger and some may become unsolvable. That's why we have to start now. '
The energy transition has only just begun and the electricity grid is already almost unable to cope with the influx of green electricity. Everywhere in the country, producers of sustainable electricity are faced with waiting times to be connected to the power grid. Are you up to the task?

Van Beek: 'We invested 3.5 billion euros in the past year, a record. Between 2030 and 2050, Tennet will invest another 30 billion euros. We are at the beginning, but on schedule. '
Is that right? There are 140 connection requests from large wind farms and solar fields; last year five were realized. It will take thirty years at this rate. Aren't we already hopelessly stuck?

Van Beek: 'We are only preparing records for the next ten years. It must be faster indeed. ' But in order to accelerate, says Van Beek, politicians must decide which way to go. This report should help with that.
Stedin's Van der Linden would have preferred the report to have been published before the Climate Agreement was concluded. Then it would have been better to plan where the Netherlands wants to have its solar parks, where the wind farms should be, and in what order. 'But the report was not there before', says Van der Linden. So we have to make do with the oars out there.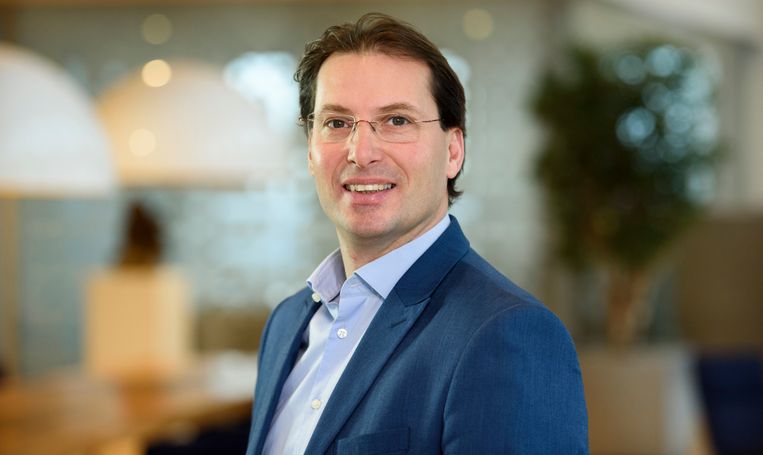 As a result, local authorities are now mainly planning sunbathing areas in back areas, far from the main network. That makes the energy transition complex and expensive. Shouldn't the national government intervene?

Van der Linden: 'Network operators are not about that. We can only say: if you opt for more solar energy, the infrastructure will become more expensive. That does not have to be wrong. If we want this, we show that it costs an extra billion. '
The choices we make have enormous consequences for the required infrastructure. And its construction takes a lot of time. Van Beek: 'We are already working on projects for 2031. For Tennet, 2030 is tomorrow. We should therefore not wait ten years. Then we won't get there. '
The costs are enormous: 3.5 to 4.5 billion per year. And that every year until 2050. Electricity costs will almost double, the report shows. Is there enough support? Are citizens and industry prepared to pay more?

Van der Linden: 'Our task is to show what it costs. What choices cost. The energy transition is not free. But you also get a lot in return. '
What then? Electricity bills are going up, security of supply is declining, other countries are doing less, why do we have to lead the way?

Van Beek: 'We are not leading the way. There was no footnote to the Paris Climate Agreement: unless it is affordable. It's getting more expensive. But by making the right choices, we can now ensure that it does not become unnecessarily expensive. '
Fennema: 'The billions that are being invested also mean jobs. The money stays here. It provides employment here. We can export the knowledge we acquire. I am still disappointed that wind turbines are now made in Denmark. A shame. '
Van der Linden: 'By making a clear choice, the industry knows: there will be a hydrogen network. The power grid can cope with the growing demand. ' By investing, the business climate for the industry remains good, he says. 'That produces indirect employment, just as important.'
The Netherlands also has an advantage. Our country has ports, access to the North Sea, and we already have an extensive gas network, including thick hydrogen transport pipelines abroad. We are in good shape, say the network operators and Gasunie. 'That's why people sometimes look at us with jealousy abroad.'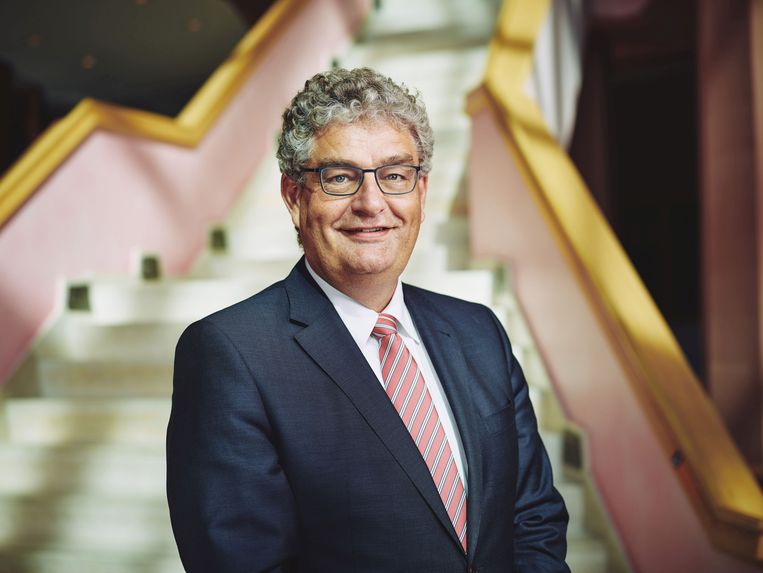 Four scenarios towards a climate-neutral energy supply

The report by the network operators and Gasunie shows four scenarios for a climate-neutral Netherlands in 2050.
Scenario 1: The Netherlands is becoming self-sufficient in its energy supply. We generate all the energy that is used here. With wind, with sun, with geothermal energy, maybe with nuclear energy. The land and the sea are full of turbines and sunbathing areas. Big advantage: The Netherlands is not dependent on other countries for its energy. Disadvantage: The Netherlands has turned into a large energy landscape and a large part of the energy-intensive industry has left. There is a great deal to be invested in infrastructure.
Scenario 2: The Netherlands is becoming largely self-sufficient. The amount of energy-intensive industry remains the same, but large-scale consumers such as fertilizer factories have to reduce production by two-thirds. Also in this scenario there is a lot of wind at sea and on land, many sunbathing areas. Stored green hydrogen serves as a 'reserve fuel' in times of little sun and wind. Part of the energy is imported, either as electricity or as hydrogen. This scenario also requires larger investments in infrastructure.
Scenario 3: Brussels is taking the lead with an EU-wide CO2levy. To prevent the industry from being outcompeted by, for example, cheap steel from countries outside Europe, a climate tax will be imposed on certain products. A global market for hydrogen, biomass and green gas is emerging. The Netherlands plays a key role in the distribution of hydrogen abroad. Fossil fuel is not banned, the CO2 that is released is stored underground.
Scenario 4: The whole world is pursuing CO2goals of the Paris climate agreement. Fossil fuels are used much less and CO2 that is still released is stored. A global market for hydrogen and biomass is emerging.
[GRAFIEK DEZE KAN NAAR BOVEN IN DE TEKST, PAST GOED BIJ HET BEGIN]
An 'average' week in 2050

If the Netherlands is climate neutral by 2050, the country will rely heavily on energy sources that depend on the weather. When the wind is blowing and the sun is shining, there is (far too much) electricity; if not, shortages arise. Demand for electricity will be much higher by then, as industry as well as residential heating and transportation are electrified. As a result, peak demand will be twice as high as it is now. To bridge the enormous differences between supply and demand, a lot of energy has to be put into storage, for example in the form of hydrogen, which can be used when there is no wind and sun.