Louis van Gaal is curious how the Orange Defense will perform on Thursday in Warsaw against the Polish team with Robert Lewandowsi. In contrast to the Nations League match in De Kuip in June, the super striker will start, while the national coach hopes that his team will finally keep a clean sheet.
"Lewandowski is the best striker in the world and so this is a nice test," said Van Gaal on Wednesday at his press conference at Narodowy Stadium in the Polish capital. "The biggest difference with the home game is that he is now participating."
In June, the Orange played a 2-2 draw in De Kuip. Like in the other five games so far in 2022, the zero was not kept. "We allow too many goals," Van Gaal emphasized. "We also scored a lot, but it would be great, especially against Lewandowski if we didn't take anything."
Frenkie de Jong, who has been a teammate of 34-year-old Lewandowski at FC Barcelona since last summer, also joined the press conference. "How should we defend him? Well, the best thing is if we make sure he gets into scoring position as little as possible," said the midfielder.
Frenkie de Jong and Louis van Gaal at the Orange press conference.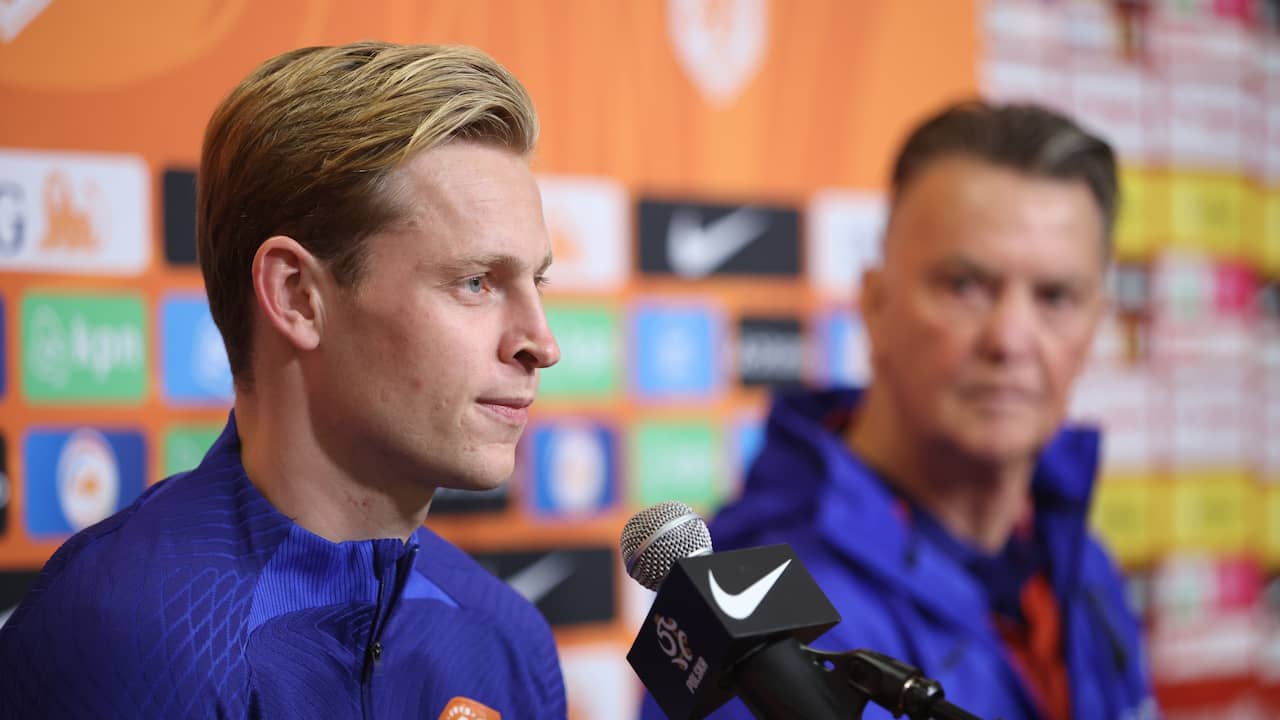 Van Gaal will pre-sort for the World Cup line-up
De Jong will be in the basis of the Orange squad against Poland on Thursday. Van Gaal went on to say that he will pre-sort his line-up for the World Cup formation, although he did not name names.
"I will draft players who I think will probably play at the World Cup. But a number of players still have to earn that place. And of course the players must also continue to supply their club in the coming weeks. It is not without obligation."
The Nations League match between Poland and the Netherlands starts on Thursday at 8.45 pm in Stadium Narodowy and is led by Spanish referee Alejandro Hernández. The other group 4 match, Belgium-Wales, also starts in Brussels at 8.45 pm.
Standings Nations League group 4 (Division A)
1. Netherlands 4-10 (+5)

2. Belgium 4-7 (+3)

3. Poland 4-4 (-5)

4. Wales 4-1 (-3)
.