A friend of a friend got it first. This was followed by two other friends who played handball together, after which the corona virus also appeared to have struck the football club. 'Corona was always something from very far away, and now it was suddenly in Bathmen', physiotherapist Anaïs Villois (23) looks back on the sudden outbreak in her village.
'Madness' is the word she uses several times. Crazy that the 5,800 inhabitants counting village next to Deventer turned out to have become a hotbed of the corona virus two weeks ago. The number of new infections rose to 35, after which sports association ABS decided that it was enough and stopped all sports. A café where many (young) sportsmen and women gathered on Friday afternoon closed of its own accord. Because unlike in the first wave, it was not the elderly in the nursing home, but mainly the young people who were affected by the virus.
Letter from the mayor
In a letter to all residents, Mayor Ron König of Deventer (which includes Bathmen) wrote that he was concerned about the health of the Bathmen. König advised them to stay at home as much as possible, to have as few contacts as possible and, above all, to wear a mouth mask. He concluded with the message that he has come to know Bathmen as a close-knit, active and cohesive village. For those very reasons, he trusted the village to quickly get the corona outbreak under control.
The report that Bathmen had gone into a voluntary lockdown drew national attention. Camera crews are stationed in the old center. Reporters came to have a look in the very quiet streets, where quite a few people turned out to be on the move. 'It was quiet on the street, but that was also due to the bad weather. The shops were open as usual, 'says Joske in' t Hof, of cheese shop Kloas in 't Hof. 'That's why I thought the term lockdown was so heavily chosen.'
Collective charge
Yet there was a noticeable difference. People stayed at home more, young people no longer drove in one car to play football, because football was no longer played. The responsibility to quell the outbreak was collectively felt on Bathmen's shoulders. 'You just want your village to go well,' says Hanny Biemolt of the local Cultuurhuus Crazy that feeling together.
The solidarity about which the mayor wrote is great in Bathmen. Many are active in club life, almost everyone knows each other here. Due to the arrival of new residents who are looking for peace and an affordable home, it threatens to be widely praised neighborship to dilute. This observation visibly hurts 86-year-old resident Gerrit Elferink.
Take care of each other
Yet the concern for each other is still there. For example, the ABS sports club, which fulfills a crucial function in the village with 1,500 members, helps single people who cannot do their own shopping. And if an older resident suddenly appears a bit confused, chances are that the family or residential and care center 't Dijkhuis will be contacted to be sure.
It is tempting to portray Bathmen as a Gallic village that, cut off from the rest of the country, the great enemy got grand. "But the people from Bathmen also work elsewhere in the country in healthcare, where they can become infected," says the spokesman for König. 'Although the idea that you don't just stick to the measures for yourself is certainly alive in Bathmen.'
Anyone who wants to go into the supermarket in Bathmen without a mask can still count on angry looks after the voluntary lockdown. Compare that to the big cities in the west, where maybe half of the customers wear one. The fact that lists of infected fellow villagers circulated among young people will also have helped contain the outbreak. "You don't want to be known as one of the corona transmitters," says Teuni Scholthof, who returned to her native village in June after a fifteen-year absence.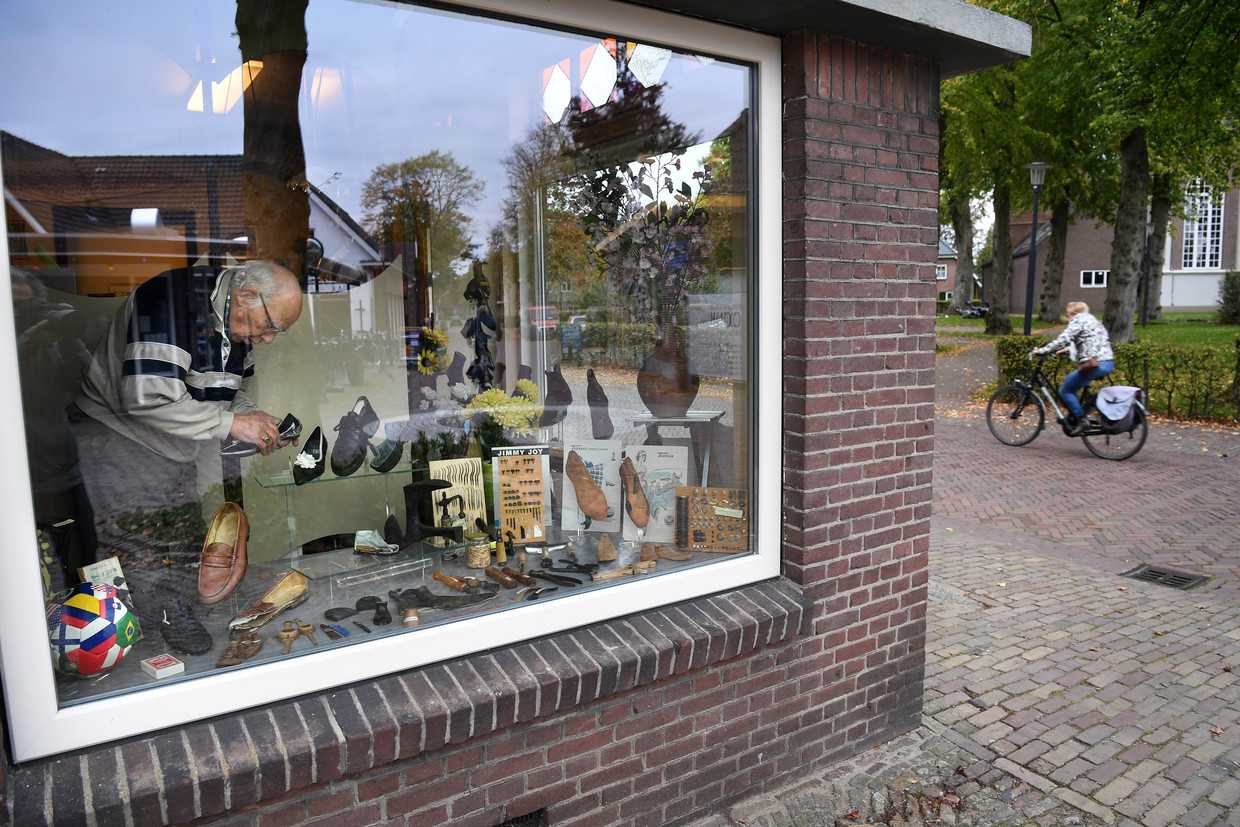 Recipe
The combination of togetherness, responsibility and social pressure or social control is mentioned here as a recipe with which the increasing number of infections was brought to a halt. It is not yet clear how well Bathmen did it exactly. The latest figures would be known on Wednesday, but due to a delay at the German laboratory, these are not expected until Monday. The municipality of Deventer is convinced that Bathmen is 'in step' with the rest of the country again.
Many residents find it hard to say what can be learned from the way the village has tackled the virus. They don't feel that they have done anything special, at most that they have taken their responsibility and been a bit more careful. They also doubt what works in a village of 5,800 inhabitants, catches on in a large city where people live much more anonymously. 'It has to be in people,' says Scholthof.
The past two weeks were not fun, says Villois, but maybe they've been good for something. 'We have been confronted with the facts. No one is inviolable, we now know. Not in Bathmen either. '