The Dutch volleyball players start on Friday evening against Kenya with a renewed team at the World Cup in their own country. With a mix of experienced players and young talents, the Orange squad must provide a surprise.
The road to the World Cup was started in May at training center Papendal. The biggest challenge for national coach Avital Selinger: forging a new, strong team of players who will go through fire for each other. During the previous World Cup in 2018, the Orange squad still consisted of names such as Lonneke Slöetjes, Yvon Beliën, Robin de Kruijf and Maret Grothues, but they all decided to stop in recent months.
It was difficult for the experienced players who did continue to say goodbye to the 'old' team. "You have experienced so many intense moments with each other. Lots of highs, but also really deep valleys," says Celeste Plak, who is standing for her third World Cup.
"It hasn't been easy, but there are also great new challenges ahead. You have to meet new people and build a bond. You have to discover how everyone plays and behaves on the pitch."
In order to get to know each other, there was not only training in recent months, but also a lot of talking with each other. "Those sessions have contributed to the fact that we dare to open our mouths sooner," explains the 26-year-old Plak.
After a disappointing 11th place in last summer's Nations League, a more solid team session took place. According to Plak, the Orange players really came closer to each other during that meeting, which created a sense of security. "As soon as you feel safe, you can be more direct towards each other and you dare to point out points for improvement. That has done our game well."
Avital Selinger's team will start on Friday evening in the GelreDome with the first group match against Kenya.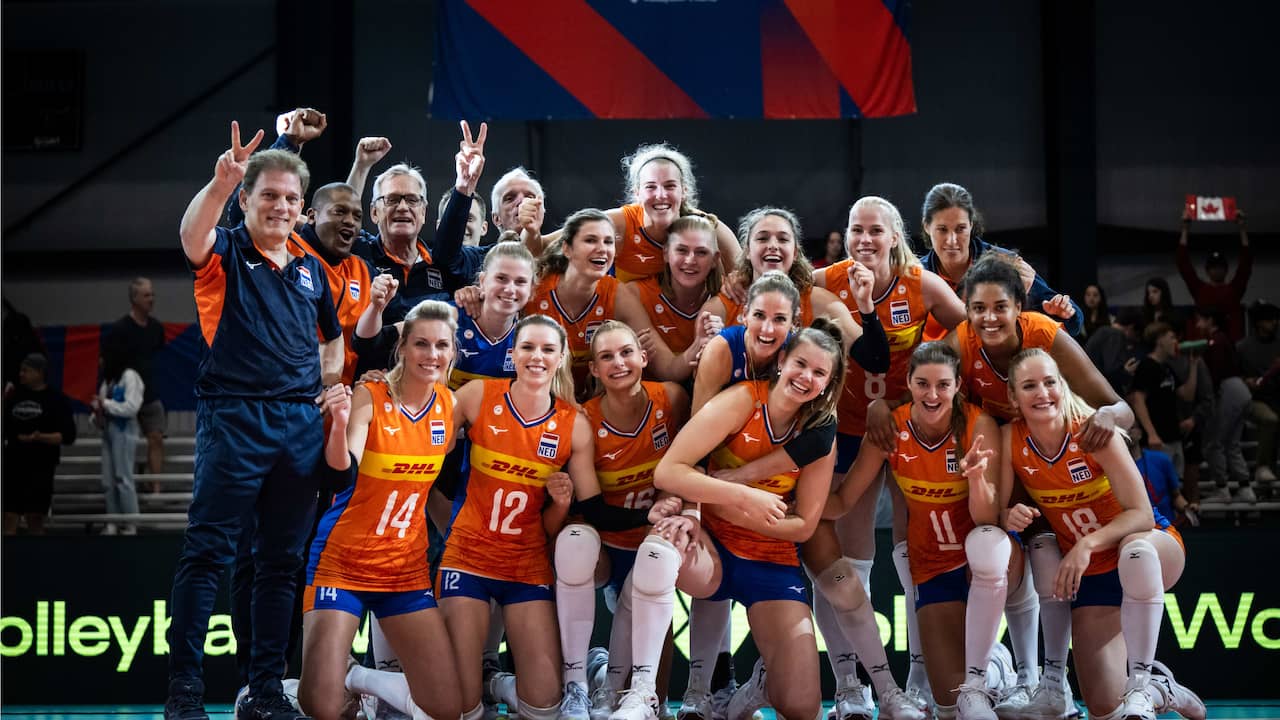 Team22 as a warm-up for the World Cup
To accommodate the departure of the experienced players and to prepare the young players as best as possible for a major tournament, the volleyball association started a project at Papendal two years ago. The association renamed the existing talent team of young volleyball players to Team22.
The team became a mix of upcoming talents and experienced players, who trained full-time at Papendal under the guidance of the staff of the Orange squad in preparation for the World Cup. Four players from Team22 earned a place in the World Cup selection.
Elles Dambrink (19) chose Team22 last season over a transfer to a foreign club. It turned out well: she is one of the players who earned a place in the World Cup team. She is the youngest player in this together with Jolien Knollema. "The season really helped me and brought me a lot. Where at first I kept hitting the ball a little blindly over the net when things didn't go well, I now know much better where the spaces in the field are."
The 34-year-old Myrthe Schoot, who will play her fourth World Cup, was also part of Team22 as a routine. As the oldest player on the World Cup selection, she has contributed to 'educating' the younger generation. "I think the young girls know very well what to do, but sometimes they just want too much. I try to keep the peace and take care of the balance."
Nineteen-year-old diagonal Elles Dambrink makes her debut at a World Cup in her own country.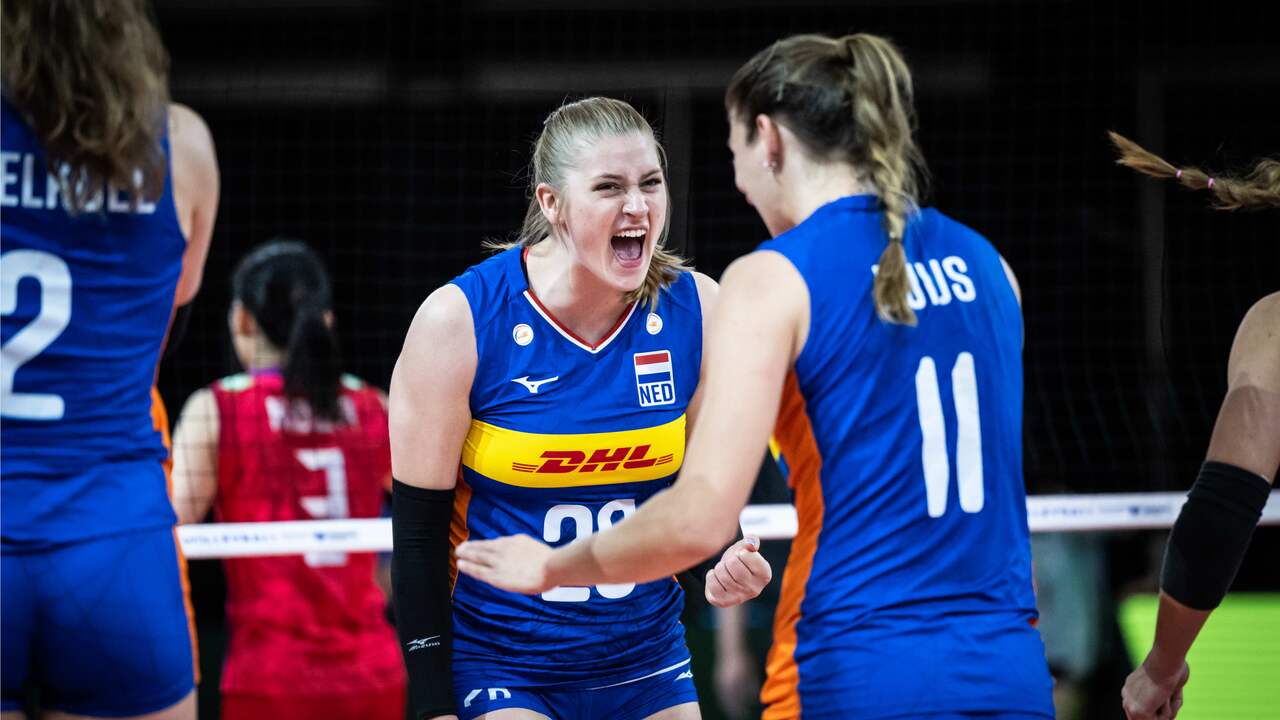 'Everyone complements each other well'
According to Plak, the mix of talent, experience and different characteristics that the Orange squad now has can turn out well at the World Cup. "We have fast players, strong players, tactical players and cool frogs", she sums up. "Everyone complements each other well."
Dambrink, like Plak and Schoot, agrees that the Dutch team is well put together. The World Cup debutant feels at home, experiences a lot of support from the volleyball stars and speaks of a unity. "I can always ask the experienced players anything and everyone is there for each other. That feels very nice."
She is one of the new faces that Orange has to provide with an impulse and is eager to play the first game of the World Cup. "It's suddenly so close. It's starting to itch. I really can't wait."
Orange already surprised in 2015
Plak recognizes Dambrink's open-mindedness. In 2015 she was there when the Netherlands surprisingly won silver at the European Championships, partly due to open-mindedness. "I now wish those young players that they can enjoy being here for as long as possible," she says seven years later. "Put pressure on yourself, you can always do that later."
On the diagonal position, Plak is regarded as the perfect successor to the irreplaceable Slöetjes, although she has competition from Dambrink. "Of course we both want a base place and are competitors of each other, but we help each other a lot," Dambrink says. "If one is on the field, we look for the other where you can find the solutions. Ultimately, it's about winning."
The match between the Netherlands and Kenya starts on Friday at 8 p.m. Italy, Belgium, Puerto Rico and Cameroon are the other opponents in the group. The top four advance to the second group stage.
.